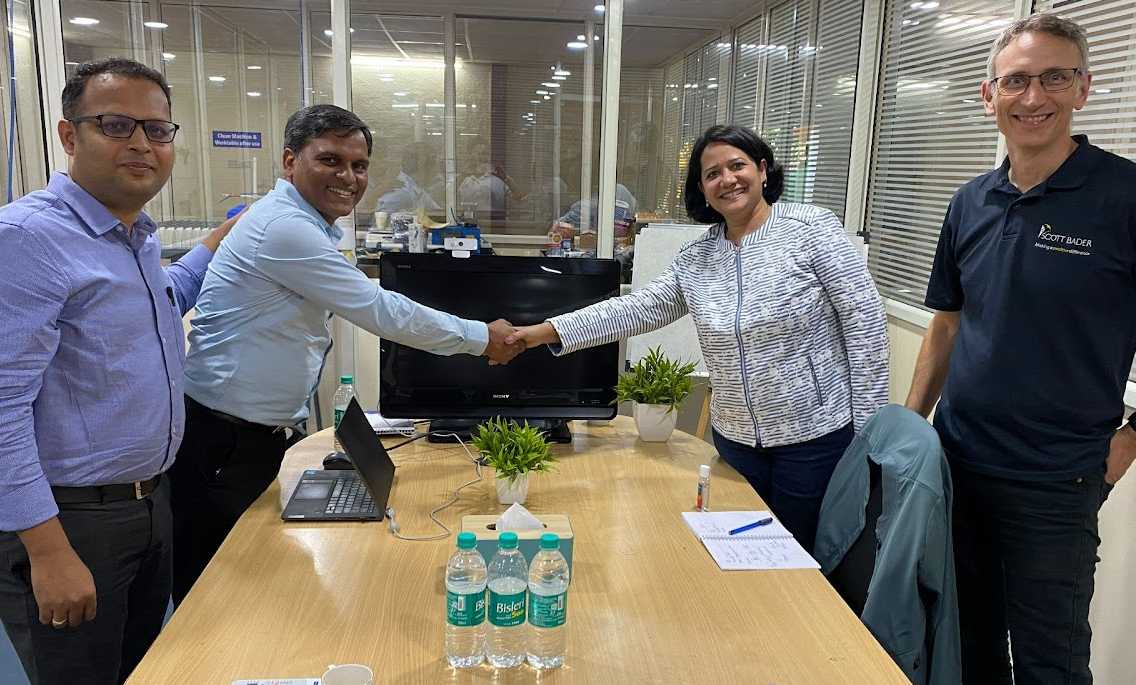 Elixir-India is pleased to announce that it has partnered with Scott Bader for the distribution of Crestabond structural MMA adhesives across India.
Scott Bader has been formulating and manufacturing high performance resins and adhesives for global market since over 40 years'. Originally launched in 2010, Crestabond primerless MMA structural adhesives are a range of market leading 1:1 and 10:1 mix ratio methyl methacrylate structural adhesive, suitable for bonding a range of substrates including composites, thermoplastics and metals. The Crestabond range benefits from varying working times to suit different applications in markets as diverse as Wind, Marine, Automotive, Railways and Composites.
Crestabond MMA adhesives are manufactured at multiple Scott Bader sites and distributed to customers around the world. Scott Bader Middle East has vast experience in providing technical support and expertise to adhesive customers in the Middle East and Asia.
Latha Ekambaram, Scott Bader's Commercial Director for Southeast Asia and India, said: "India is one of the fastest growing regions for advanced composites across several renewable energy markets such as wind energy, solar power and electric vehicles. There is also increased demand for the light weighting of components in the Indian rail and automotive markets. This offers great opportunities for our Crestabond range of MMA structural adhesives with its superior strength and toughness."
Praveen Kumar Khargwanshi, Partner-Elixir, explains: "Scott Bader and its leading brand of Crestabond Methacrylate structural adhesives completes our range of product offering to customers in India. Moreover, it means the local availability of top- quality structural adhesives that Scott Bader is known for around the world." The strategic distribution partnership with Scott Bader is fully integrated with our vision to help designers and manufacturers in finding better ways to join and assemble parts through the adhesive technology.